---
Ingredients
Why use organic if oils are already natural?
By using certified organic oils you are ensuring that the pesticides used around the original plant are not being rubbed into your skin.
---
Will oil clog my pores?
No, the correct combination of natural oils can actually help you to create the balance Mother Nature intended us all to have. Not all oils are comedogenic (pore clogging), with the right combination of oils, you will love how powerful it is.
---
I use coconut oil for a moisturizer, isn't that good for my skin? 
Organic virgin coconut oil is great for your skin, you will find it in many of our products. However, it is not in our body or face moisturizer. Coconut oil is a solid (until it reaches 76 degrees), which is messy to moisturizer your body with, and can sting the eyes when removing make-up. Our body and face moisturizer are just as powerful, without the mess!
** Note: many liquid products on the market contain a listing for coconut oil. This is fractionated coconut oil (always a liquid), used as a cheap filler oil or to 'water' down heavy oils. You will not find that in ours because it does not contain all the vitamins, anti-oxidants or minerals as natural virgin coconut oil does. You will only find certified organic virgin coconut oil in our products.
---
I heard Olive Oil is great for your skin, is that true?
It is a wonderful lubricant for shaving, but clogs pores as a moisturizer. Olive oil is thick, heavy, and can trap bacteria in your skin. Although it has amazing properties you will not find it in our moisturizer for those reasons.
**Note: Always choose an extra virgin as others have gone through a synthetic process eliminating many of the therapeutic benefits they once had.
---
 Personal Care
I thought salt is good for exfoliating, but its not in your face or body scrubs?
Salt can be great for exfoliating course skin, such as elbows and feet. Its sharp edges make it less than ideal product to use as an exfoliator on your face or body on a regular basis.  Remember for best results exfoliating 1-2 times per week is plenty. You do not want to damage your skin.
---
If many of the products are made with oils, can't I just use one for everything?
We do not recommend all in one products because they are created generically instead of focusing on a certain area, and what that area of the body needs.
---
You mention Fragrance being a toxic ingredient, but it appears on some of the moisturizer labels. Why?
Our goal is to supply a product completely free of toxins, but had many requests from customers who still wanted a scent in their moisturizer. We made the decision to use organic essential oils when at all possible. Fragrance oils are considered proprietary trademarks and protected by federal law. The exact ingredients are only known to the owner of the formulation. Fragrance oils can be either synthetic, natural or both. There are totally synthetic fragrance oils. There are fragrance oils made with some natural essential oils, and there are some fragrances that are made with 100% natural ingredients.
Our goal is to make people aware "Fragrance" is considered a harmful ingredient. We researched and decided to use plant based Natural Fragrance Oils as the safest option we could find for those who desire a scent to their moisturizer.  Natural Fragrance Oils are produced using only pure essential oils and aromatic isolates derived solely from natural, raw botanical sources. They are free of phthalates, parabens, sulfates, glycols, petrochemicals and/or other solvents. All of our scents are plant based so they are vegan friendly as well. None of our scents are tested on animals. Moisturizer choices (with the exception of Fragrance Free and Lavender) will contain the ingredient "fragrance." All other products are free of fragrances. Those containing essential oils are listed on the product description as well as the label.
---
How much Fragrance is in the moisturizer?
The amount of Natural Fragrance Oils in the moisturizers is very minimal. In fact, we measure by the drop. Since each scent is different they vary, however the maximum amount in an 8.0 oz (240ml) bottle is LESS than 1/5ml/ 0.083% of the final product. You can feel confident that even with Natural Fragrance Oils your product remains safe. As a reminder the ones we use are free of phthalates, parabens, sulfates, glycols, petrochemicals and/or other solvents found in most fragrances.
---
Are your personal care products safe for children and those with sensitive skin?
Yes, all of our products are safe for children and sensitive skin. We use them on our little ones, in fact, our products were created at first for our children, but we liked them too!  With all new products, you should test a small spot on your forearm to make sure you do not have any allergies or reactions to the product. All of the ingredients are listed on the product container as well as the website. We fully disclose ALL of the ingredients that we use.
---
Are your products cruelty-free/vegan?
We are proud to say we are Leaping Bunny and PETA cruelty-free certified. We do not test our products on animals nor do our suppliers.
All of our products are not vegan friendly, however we have a great deal of respect for having the choice to use a vegan safe product so we have included a vegan friendly option on the few products that normally include honey and or beeswax.
*Please note that the sugar in the sugar scrubs is vegan and does not use Bone Char or any other raw materials containing animal products during the processing.
---
How are your products tested?
We start with testing all of our products on ourselves. We then expand further and ask a great group of eager human guinea pigs to try them out and give us honest feedback. Those human guinea pigs would be friends and family, we then expand further testing from there with unbiased individuals just to be certain we are getting all of our feedback! We never test on animals.
---
Orders and Shipping
How much is shipping?
We are aware that no one enjoys paying for shipping (us included). At this time we are charging a very minimal rate for the majority of our items to ship. We do not want shipping cost to deter anyone from trying our products. Unfortunately shipping is very expensive. If we find this becomes too costly we will adjust accordingly and do our best to find the best rates available to get you your package in a timely manner.
---
What if my package arrives damaged?
Please contact us right away at thechemicalfreeme@gmail.com or 1-802-468-PURE, or through our contact page. It is unusual for an issue to happen, but rest assured we are here to help. Please make sure to contact us within three (3) business days of receiving your package. To expedite the process of your replacement, it would be of great assistance for you to send along a picture of your damaged package.
---
What is your return policy?
All products are final sale and not returnable. They are personal care products and once they leave our location, we have no control of how they are handled. To ensure everyone's safety, we do not accept returns. Please understand that we want to always offer a safe product that is under our watchful eye. We would not send you a product that has been returned by anyone else, therefore, we will not accept returns.
---
About the Company
Does your company have any certifications?
We are currently Leaping Bunny and PETA certified. We are proud to announce we have also begun the process of becoming EWG (Environmental Working Group) Verified. It is a lengthy process that can take several months but we will keep you updated and you should see the verification symbol on our products in the future! We do have other certifications on our radar as well.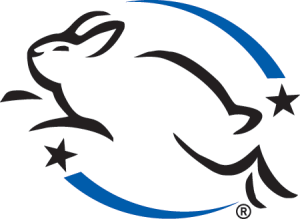 ---
Are you planning on adding other products or expanding?
Yes, we do have products that have not been released yet, so please check back frequently. In addition, we do have products that are currently being tested as well as others we are working on. Our goal is to release the full line of personal care products that we have been making and using for years.
---
What is a 'chemical free' lifestyle?
The term 'chemical free' refers to using products that are safe for consumers and the environment. Everything is a chemical (even water). However, not everything is safe to use. 80% of ingredients that make up personal care products are not tested or regulated. Using products made up of safe and effective ingredients is a healthier choice. Read labels, know what is in your products.
---
Special Events
Do you do baby shower or wedding favors?
Yes! Contact us and we will work with you to find something that fits your theme and budget! Please make sure you give us plenty of advanced notice so we can customize your labels to fit your theme!
---
My company is having an event, can you feature our logo and company colors?
Absolutely. With enough advanced notice, we make great client gifts or giveaways! You just tell us what you'd like and how much you'd like to spend and we'll be happy to work with you!
---
What if I want to order multiple gift packages or gift baskets?
We offer custom gift baskets and a gift package for large orders (starting with orders over $500). Just call or email the support team for more information. Contact:  1-802-468-PURE, or send a message right through our contact page.
---