This week is National Poison Prevention week and we are excited to help promote awareness.  If you haven't downloaded our free toxin checklist (link: /wp-content/uploads/2016/07/toxin_list-1.pdf)  grab yours today and start checking the labels to the products you are putting on your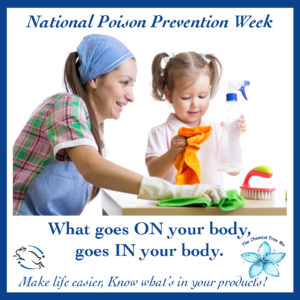 skin.
Today I turn our Toxic Tuesday over to the Mesothelioma Cancer Allience and thank them for spreading the word about toxins…
The United States Congress passed a joint resolution on September 26, 1961, requesting that the U.S. President, John F. Kennedy, proclaim the third week of March National Poison Prevention Week. He granted the resolution and made March 1962 the first official observance of Poison Prevention Week.
Poisoning is a leading cause of accidental injury in the U.S. and harms people of all ages,
genders, and races. While most poisonings can be treated or prevented, they still hold the risk of being extremely dangerous and potentially deadly.
2017 Poison Prevention Week:
Each year there are daily themes to go along with Poison Prevention Week. This year's themes
are:
Monday, March 20 – Children Act Fast … So Do Poisons
Tuesday, March 21 – Poison Centers: Saving You Time and Money
Wednesday, March 22 – Poisonings Span a Lifetime
Thursday, March 23 – Home Safe Home
Friday, March 24 – Medicine Safety
The Mesothelioma Cancer Alliance at Mesothelioma.com (MCA) is participating in Poison Prevention Week by spreading awareness about the dangers of poisons, both in the home and workplace. MCA is an organization working to spread awareness for the disease, and fights to have asbestos banned in the United States. The disease is rare and aggressive, affecting approximately 2,000-3,000 new patients each year, and offers a very poor 12-21 month life expectancy.
This year the MCA will be focusing on the Wednesday and Thursday themes: Poisonings Span a Lifetime and Home Safe Home. Asbestos fibers, which are commonly found in construction materials used in homes, schools and other buildings, are extremely toxic when those materials are disturbed and the dust is inhaled. Particles stick to the mesothelium tissue found in the lungs, abdomen and heart, and can stay there for 10-50 years before symptoms of mesothelioma occur. To learn more about the dangers of asbestos exposure you can visit the Mesothelioma Cancer Alliance at Mesothelioma.com.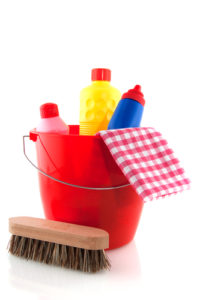 ---