Are you saving time or adding to your toxic load?
Last week we covered wrinkle remover. In case you have solved your wrinkle problems with wrinkle free clothing there are a few things to be aware of.
I have to be honest when I first heard about wrinkle free shirts it seemed brilliant! Why aren't they all wrinkle free? Sometimes if it's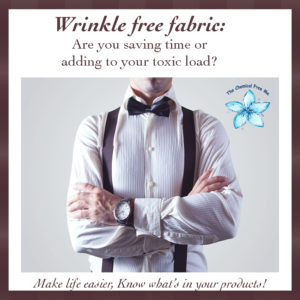 too good to be true it usually is.
What actually makes fabric wrinkle free when it's still made out of the same cotton? The fabric is treated with PFC's (including Teflon), sulphuric acid and a resin that releases formaldehyde.
According to the National Cancer Institute Formaldehyde is a known human carcinogen. (Link: https://www.cancer.gov/about-cancer/causes-prevention/risk/substances/formaldehyde/formaldehyde-fact-sheet)
According to clothing companies the levels are considered safe (although I am not sure I would call any level of these safe nor do we have long term studies to back that up). However, when tested levels exceeded what is considered to be "safe" for skin contact. (link: http://www.gao.gov/new.items/d10875.pdf)
Sometimes in a world of "convenience" we forget what's safe. We also assume that if a product is sold to us that it must be safe. One could also argue these toxins are everywhere. Unfortunately this is true. They build up in your body and accumulate over time. Each toxin that you can eliminate exposure to is valuable to your long-term health.
My opinion? Skip the wrinkle free shirts, sheets etc. Pretend they never existed and grab your iron if needed.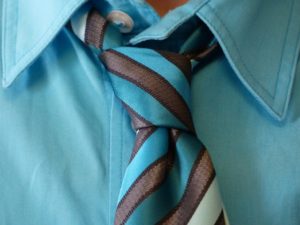 ---